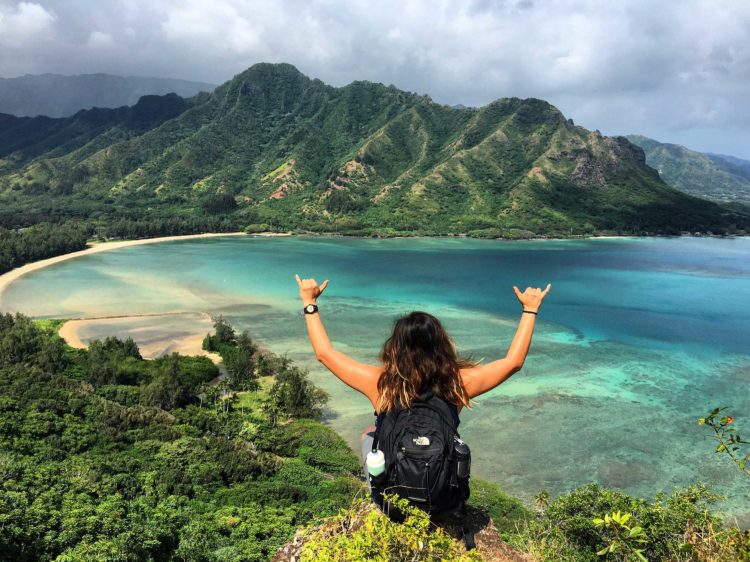 Hawaii is unlike any place in the world. Visitors and locals alike can agree that its culture, lush beauty, and warm beaches keep people coming back for more. Some say that the only thing that keeps them from experiencing the beauty of Hawaii is the potential heavy dent in their wallets. We're here to let all you naysayers know that with smart research and some local perspective, a Hawaiian vacation is well within your reach. Below are three things to consider when planning to explore the island on a budget.
TRANSPORTATION
Renting a car takes a hefty toll on your vacay budget, and, naturally, the longer the vacation, the higher the cost. Luckily, Oahu's public transportation stands with the very best in the nation. From Honolulu to Waikiki, North Shore to Kaneohe town, The Bus offers rides to some of the most popular attractions on the island. For those that prefer to let someone else do the driving, adult rides are $2.50 (17+ years), youth are $1.25 (6-17 years) and children ages 0-5 years are free. Paying customers are allowed a transfer, potentially taking them to and from a destination. The best part about riding the bus is that rather than having to keep your eyes on the road, you can instead enjoy the beautiful scenery of the paradise we call Oahu! Keep in mind, if snorkeling at Hanauma Bay is on your agenda we offer transportation (and a full set of gear) to our visiting customers staying in Waikiki.
ACTIVITIES
Oahu is a hot spot for free activities, including beaches and hikes. We're in paradise after all! Yet the hikes and private beaches that do require payment (Hanauma Bay $7.50/person and Diamond Head Hike $1/person) are a minuscule price to pay for the indescribable views you are guaranteed to see. The free beaches include Waimea, Sharks Cove, Lanikai, Kahana, Kakelas – the list truly goes on and on. Free hikes take into account Maunawili, which ends with a 40-ft waterfall, Makapuu Lighthouse trail also known for its whale watching perks, and the Hanauma Bay Trail. It's safe to say the island isn't short on things to do and places to explore.
PEOPLE
The local people of Hawaii are some of the most generous you will ever come to meet and know. It doesn't hurt to make a friend here on the island. You'll be presently surprised to find that sharing the aloha spirit will get you that same spirit ten-fold in return. Some locals may recommend a hidden beach, a hiking hint or maybe even lend you their surfing equipment.
The magic of Oahu will be made even more magical when you're not worried about the toll your wallet will take at the end of your vacation. Be smart about your trip, do your research and ask around, get the most bang for your buck, your family and your bank account will thank you later!