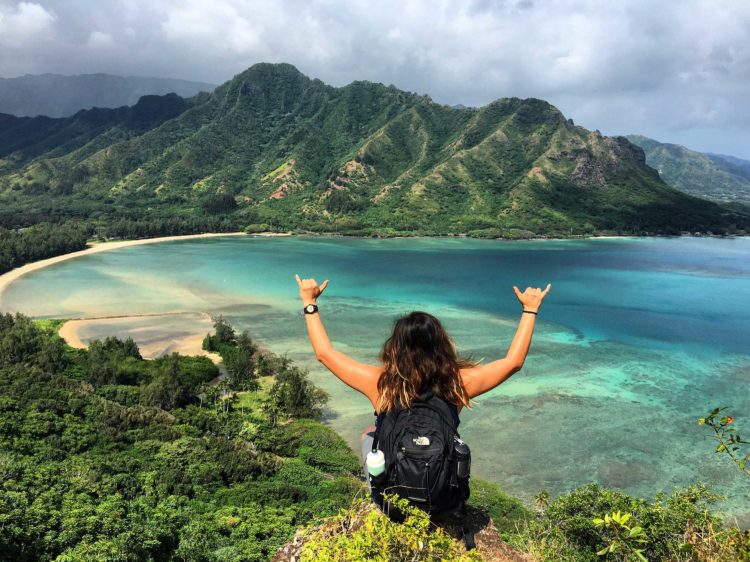 Hawaii is unlike any place in the world. Visitors and locals alike can agree that its culture, lush beauty, and warm beaches keep people coming back for more. Some say that the only thing that keeps them from experiencing the beauty of Hawaii is the potential heavy dent in their wallets. We're here to let all you naysayers know that with smart research and some local perspective, a Hawaiian vacation is well within your reach. Below are three things to consider when planning to explore the island on a budget.
TRANSPORTATION
Renting a car takes a hefty toll on your vacay budget, and, naturally, the longer the vacation, the higher the cost. Luckily, Oahu's public transportation stands with the very best in the nation. From Honolulu to Waikiki, North Shore to Kaneohe town, The Bus offers rides to some of the most popular attractions on the island. For those that prefer to let someone else do the driving, adult rides are $2.50 (17+ years), youth are $1.25 (6-17 years) and children ages 0-5 years are free. Paying customers are allowed a transfer, potentially taking them to and from a destination. The best part about riding the bus is that rather than having to keep your eyes on the road, you can instead enjoy the beautiful scenery of the paradise we call Oahu! Keep in mind, if snorkeling at Hanauma Bay is on your agenda we offer transportation (and a full set of gear) to our visiting customers staying in Waikiki.
ACTIVITIES
Oahu is a hot spot for free activities, including beaches and hikes. We're in paradise after all! Yet the hikes and private beaches that do require payment (Hanauma Bay $7.50/person and Diamond Head Hike $1/person) are a minuscule price to pay for the indescribable views you are guaranteed to see. The free beaches include Waimea, Sharks Cove, Lanikai, Kahana, Kakelas – the list truly goes on and on. Free hikes take into account Maunawili, which ends with a 40-ft waterfall, Makapuu Lighthouse trail also known for its whale watching perks, and the Hanauma Bay Trail. It's safe to say the island isn't short on things to do and places to explore.
PEOPLE
The local people of Hawaii are some of the most generous you will ever come to meet and know. It doesn't hurt to make a friend here on the island. You'll be presently surprised to find that sharing the aloha spirit will get you that same spirit ten-fold in return. Some locals may recommend a hidden beach, a hiking hint or maybe even lend you their surfing equipment.
The magic of Oahu will be made even more magical when you're not worried about the toll your wallet will take at the end of your vacation. Be smart about your trip, do your research and ask around, get the most bang for your buck, your family and your bank account will thank you later!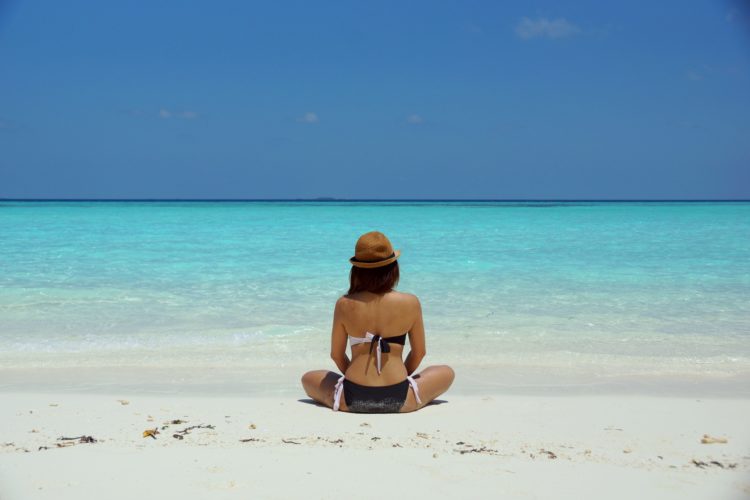 It's no secret that the ocean is one of our favorite places to be. The water, and everything in it, has a calming effect that allows us to reboot our minds. Many people will take a visit to the beach to escape, relax and surround themselves in a heaven on earth.
Wallace Nichols, a marine biologist and NY Times Best Selling author who has devoted his adult life to studying the ocean and its effects on our brain­­­, says, "we all naturally have a 'blue mind' which is a mildly meditative state characterized by calm, peacefulness, unity, and a sense of general happiness and satisfaction with life in the moment."
Below are three ways Dr. Nichols says the ocean helps our brains.
THE OCEAN IS MEDITATIVE
The sight and sounds of the ocean is easy for our brains to process. The ocean's calming effects make it simple for our minds to go into a state of meditation. Ever notice how time seems almost irrelevant when you sit and watch the ocean? Now you know why.
When your brain switches into a different state of awareness, stress levels tend to lower, mental clarity improves, there is relief from mild anxiety and your mood often perks up. The next time you're having a hard time relaxing your mind, get near or in the ocean.
THE OCEAN INSPIRES CREATIVITY
As your mind relaxes and your stress levels lower, your brain can make new neural connections. With new connections, come new perspectives. And with new perspectives, come moments of inspiration and creativity. In the most literal sense, the ocean grows your brain.
EXERCISE BY THE OCEAN IS BENEFICIAL
While exercise has proven to reduce stress, it also rejuvenates our bodies and reinvigorates our minds. Dr. Wallace Nichols says being near or in the ocean during exercise sets up a better environment for your brain than being inside a loud, congested gym. The more relaxed your workout, the better boost your mind receives.
We love the ocean and can't imagine our lives without it. We hope that all of you can experience it at least once in your lifetime. Here at Hanauma Bay Snorkel Adventures we offer a chance of getting deep, down and personal with the water. Give us a call or book a snorkeling session right here on the website – we promise you won't regret it.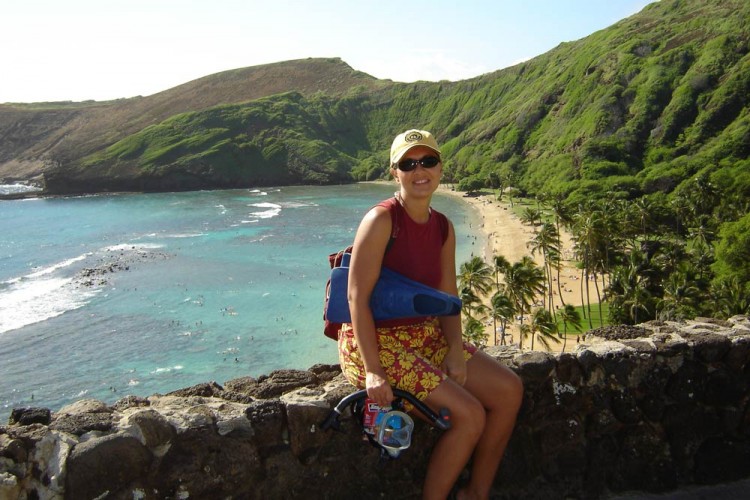 It is no secret that O'ahu is home to hundreds of scenic hiking trails. Whether you're looking for a quick and easy trek or a long and strenuous jaunt, O'ahu delivers. No matter where it's at, when you go or what the weather may forecast, there are a handful of items you will need for any hike. All of the following can effortlessly fit into a light back pack.
SHOES. Closed toe, tight fitting, comfortable shoes with a solid grip are a must. Depending on your hike of choice and your experience, you may consider wearing anything from regular tennis shoes to waterproof boots. A good pair of shoes will help to reduce the risk of falling.
WATER. Hydrate, hydrate, hydrate – we need water to survive. Heat exhaustion/stroke are almost directly related to the body's lack of water. The last thing you want to do is pass out on the top of a mountain. We cannot stress this enough – sure, dehydration may just cause a little dizziness, but it can also cause death.
SUNSCREEN AND REPELLENT. It's debatable that the two most annoying things in the world are mosquito bites and sunburns. We'd have to agree. The state of Hawai'i is home to lots of sun and a spectrum of bugs. Don't mess around, keep your skin protected.
TRAVEL SIZE FIRST AID KIT/WHISTLE/LIGHT. We hope you will never need any of these things while hiking in Hawai'i, but it is better to be safe than sorry. All three of these items are inexpensive and easy to squeeze in a back pack.
SNACKS. Snacks serve a few different purposes. Food in general offers an extra boost of energy, and on a hike, this is key. You can bring as little or as much as you want, but I think we can all agree that it's hard to enjoy a scenic view after a long, hot hike when your stomach is growling. Throw a few energy bars in your back pack and call it good.
What better way to end a hike than with a dip in the ocean? That's where we come in. Call us today to book a snorkeling session – we can help you experience all that Hawai'i has to offer both in and out of the water. Aloha!
Hanauma Bay Snorkel Ohana