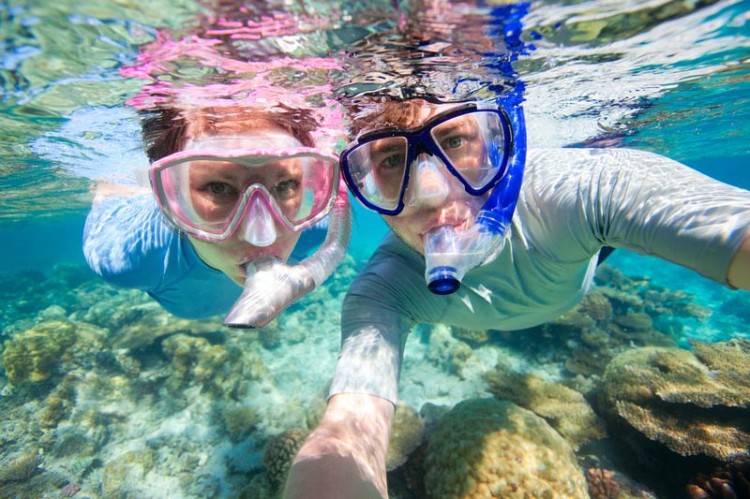 Here in Hawai`i beach days happen weekly, for some it's even a daily occurrence, and it's no big deal. It's what we do here in paradise. Unfortunately, it's easy for a relaxing beach day to turn into a bad memory when you aren't prepared. Here are a few tips to help keep your beach days, as often or as occasional as they may be, safe and relaxing.
CHECK FOR ANY WARNING FLAGS. Be sure to skim the shore for any flags a lifeguard may have set out on the sand. These signs will indicate things such as strong currents, jellyfish or whether or not the beach is closed.
PICK A SPOT NEAR A LIFEGUARD. Lifeguards can see things about the beach that most beachgoers don't. Make a mental note of where they are on shore and stay near them when swimming. Also, don't be shy to ask them any questions you may have about the beach, almost all lifeguards will be happy to help.
PROTECT YOUR SKIN. Sunburns are no fun, and haunt your skin days after you beach visit. Sunburns up your chances of developing melanoma later in life. Avoid the burns by slathering on a sunscreen with at least an SPF 30. Hats, umbrellas and shaded areas also help to prevent serious sunburns.
BEWARE OF OCEAN LIFE. Hawai`i is known for its occasional wave of Portuguese Man of War, a little blue bubble with long venomous tentacles. Though their stings are not deadly, they are extremely painful and will be sure to put a damper on your beach day.
KEEP HYDRATED AND FED. Extended exposure to heat and water eventually lead to a reduced level of energy. Don't forget to pack LOTS of water and nutritional snacks whether you're at the beach for twenty minutes or ten hours. The last thing you want is to be dehydrated in the hot sun.
We hope these tips help to make all your beach days relaxing, memorable and safe. You're bound to be at the beach this summer, but make sure you're prepared. Here at Hanauma Bay Snorkel our customers are our number one priority. Whether you're snorkeling with us or beaching somewhere else, we want you to be safe. Give us a call to take your impending beach day to the next level, complete with snorkeling gear and stress-free transportation. Visit our reservations page to view our availability or give us a call to book a session today.
Aloha from,
The Hanauma Bay Snorkel Ohana