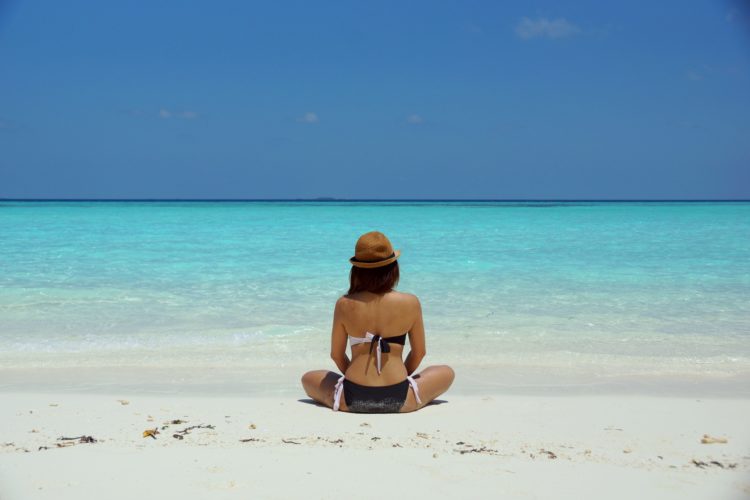 It's no secret that the ocean is one of our favorite places to be. The water, and everything in it, has a calming effect that allows us to reboot our minds. Many people will take a visit to the beach to escape, relax and surround themselves in a heaven on earth.
Wallace Nichols, a marine biologist and NY Times Best Selling author who has devoted his adult life to studying the ocean and its effects on our brain­­­, says, "we all naturally have a 'blue mind' which is a mildly meditative state characterized by calm, peacefulness, unity, and a sense of general happiness and satisfaction with life in the moment."
Below are three ways Dr. Nichols says the ocean helps our brains.
THE OCEAN IS MEDITATIVE
The sight and sounds of the ocean is easy for our brains to process. The ocean's calming effects make it simple for our minds to go into a state of meditation. Ever notice how time seems almost irrelevant when you sit and watch the ocean? Now you know why.
When your brain switches into a different state of awareness, stress levels tend to lower, mental clarity improves, there is relief from mild anxiety and your mood often perks up. The next time you're having a hard time relaxing your mind, get near or in the ocean.
THE OCEAN INSPIRES CREATIVITY
As your mind relaxes and your stress levels lower, your brain can make new neural connections. With new connections, come new perspectives. And with new perspectives, come moments of inspiration and creativity. In the most literal sense, the ocean grows your brain.
EXERCISE BY THE OCEAN IS BENEFICIAL
While exercise has proven to reduce stress, it also rejuvenates our bodies and reinvigorates our minds. Dr. Wallace Nichols says being near or in the ocean during exercise sets up a better environment for your brain than being inside a loud, congested gym. The more relaxed your workout, the better boost your mind receives.
We love the ocean and can't imagine our lives without it. We hope that all of you can experience it at least once in your lifetime. Here at Hanauma Bay Snorkel Adventures we offer a chance of getting deep, down and personal with the water. Give us a call or book a snorkeling session right here on the website – we promise you won't regret it.