Hanauma Bay Snorkel Adventures
DISCOVER HAWAI'I'S UNDERWATER WONDERS — YOU WON'T BELIEVE YOUR EYES!
Book Now!
Hanauma Bay Snorkel Adventures is a local Hawaii snorkeling excursion and shuttle service company dedicated to helping you and your family enjoy Hanauma Bay Nature Preserve to the fullest. Remember, snorkeling Hawaii is fun and educational for young and old. No experience is necessary!
Our $25 affordable snorkeling excursion package includes:
Hotel pick-up and return (Waikiki Only)
New air-conditioned vans, fully-insured
Professional drivers
Sanitized professional equipment (mask, snorkel, & fins)
Instructions on how to use equipment
Snorkeling safety tips
Guidelines on being an environmentally friendly snorkeler
The package sold only as advertised. Check Excursion Schedule and/or Make a Reservation Now! You'll be on your way to experiencing Hanauma Bay's underwater paradise up-close. You won't believe your eyes!
Reservations are required and must be made at least 24 hours in advance. Price does not include $7.50 per person park entrance fee for 13-year olds and above. Hanauma Bay Nature Preserve is closed on Tuesdays, but our office is open. For more information, please check our FAQ page or call Hanauma Bay Snorkel Adventures at (808) 306-3393.
Summer Special!!! In addition to our regular excursion pick-up times, we have added a special 6:00 am to 9:30 am excursion for a limited time only (May 1, 2016 to August 31, 2016). This excursion time is perfect for those of you who would like to get into the bay early. Not only will you be able to avoid the summer crowd, but you'll also be able to enter the bay without having to pay the entrance fee or watch the instructional video.
MEET THE BAY RESIDENTS
Click here to meet more bay residents!

REEF-TRIGGERFISH
It is the official state fish of Hawaii.
In its spare time, the reef-triggerfish likes to blow jets of water from its mouth.

FORCEPSFISH
It is also known as the fish with a long nose. The forcepsfish hangs out around the reef eating fish eggs.
114

SPECIES

most likely to see
75

DEGREES F

avg. bay temp.
REVIEWS
This is what our snorkelers think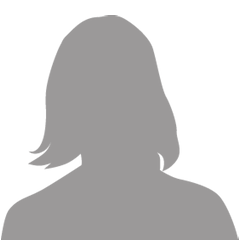 Just returned from a quick trip to Oahu and used these guys for my transportation to Hanauma Bay. Very efficient at what they do. My pick-ups were very timely and the driver was very informative, funny and personable.
Trisha
-

May 2014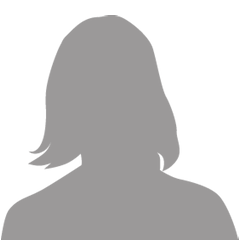 Thank you for all of the fun you showed us when we were there in November! We looked forward to our visits on the commute to the bay each day. You really made things fun! I send everyone that goes to Waikiki to your website.
Veronica
-

July 2011
ABOUT
Hanauma Bay Snorkel Adventures exists to facilitate your trip to and from one of Hawaii's favorite water wonderlands. Nature takes care of the rest! Be sure to see the video about the bay!
DETAILS
Hanauma Bay Snorkel Adventures
P.O. Box 25354
Honolulu, HI 96825
Email: admin@hanaumabaysnorkel.com
Phone: 808-306-3393